Health ministries is a very dynamic ministry that addresses the whole person in developing, maintaining and restoring optimal health in body, mind, spirit and relationships.
To achieve this, the biblical principles of health are incorporated and promoted in the use of the eight natural laws of health. These natural laws include getting: fresh air, sunlight, exercise, pure water, good nutrition, adequate rest, practicing temperance, and trusting in Divine Power.
No matter what health ailment it is, whether physical from a chronic disease, mental/emotional or spiritual, you'll find that practicing and obeying these 8 natural laws will put you on the right track for healing to take place.
DANIEL'S DIET 10-DAY CHALLENGE 2021
Do you want to:
     - Build your immunity?
     - Be the Biggest Loser?
     - Improve your blood sugar, blood pressure and cholesterol numbers?
     - Prepare delicious plant-based dishes?
     - Experience Spiritual rejuvenation? 
Click Here to watch, read about and download more information about the Daniel's Diet, recipes, songs, complete program guide and participant consent form.
How to prepare to take the Daniel's Diet challenge? Remember, he who fails to plan, plans to fail. Watch the linked video and prepare physically, mentally and spiritually to take this challenge. Know your numbers! As far as possible, take your weight, measure your waist circumference, find out your blood pressure, blood sugar and cholesterol levels before starting the Daniel's Diet Challenge.
REGISTER FOR THE 10-DAY DANIEL'S DIET CHALLENGE!
FIGHT COVID-19 NATURALLY 
Special Feature: Slavefood Conversation in the Bronx
---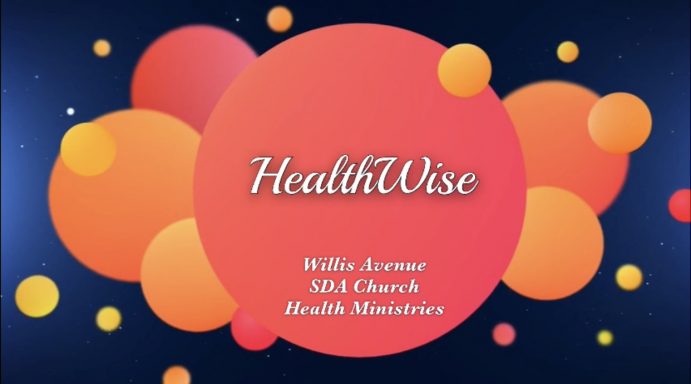 HealthWise is a series of videos that promote the 8 Laws of Health, disease prevention and natural remedies.
Plant-based Cooking Demo Videos:
HEALTH RESOURCES
Balanced Living Videos:
Digestion              Blood Pressure              Exercise            8 Doctors